Designations:

e-pro, Short Sale and Foreclos
Rain Silverhawk
Real Estate Broker
License #:

AB36782
As an agent who's an expert in this local area, I bring a wealth of knowledge and expertise about buying and selling real estate here. It's not the same everywhere, so you need someone you can trust for up-to-date information. I am eager to serve you. Here are some of the things I can do for you:
Find Your Next Home
You need someone who knows this area inside and out! I can work with you to find the right home at the right price for you, including all the neighborhood amenities that matter - not to mention the essential criteria you have for your ideal home
Sell a Home
When it's time to move, you need someone who will advertise your home, show to prospective buyers, negotiate the purchase contract, arrange financing, oversee the inspections, handle all necessary paperwork and supervise the closing. I can take care of everything you need, from start to close.
Consult on Home Selling Tactics
Often times buyers don't visualize living in your home the way you do. I can make your home attractive to its ideal audience - which can help you get top dollar. Things like staging the home, making repairs or minor improvements, or even simply painting the walls can be the difference between a home resting on the market and one that's sold fast.
Short Sales and Foreclosures
 If you are finding yourself in the position of not being able to pay your mortgage, now is the time to do something. I am here to tell you it is not hopeless, although I am sure it feels that way. Please drop me an email or give me a call and I will point you in the right direction to getting things back on track.
What is a short sale? Click here to get information on the short sale process
If you would like a list of available short sales or bank owned properties, please email me and ask for the list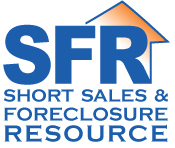 Short Sale and Foreclosure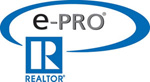 E-pro
Rain first started in Real Estate in 1985. After a fire destroyed her entire community in 1992, she left real estate and went back into nursing, where she specialized in hospice care and started her own business in web design and lapidary arts. In 2003, Rain and her family moved to North Idaho. They found their slice of heaven, started building a house and she went back into real estate.
Rain fell in love with the breathtaking beauty that Idaho has to offer and is eager to help others find their dreams and make them come true. Her hard working nature, strong computer background and artistic flair will be an asset to selling your home or property. Each property is showcased with flyers, brochures, ads and a high quality virtual tours at no cost to you. Rain networks with 380 plus agents in our area, 1200 plus around Couer d' Alene and with hundreds of sites on the web, to give your home or property the best chance at being seen by a worldwide audience.
Rain is also credited as a short sale and foreclosure resource and registered HUD agent. If you are having making your mortgage payments and don't know where to turn, contact Rain to find out what your options are.
While Rain embraces technology as a tool to help her get listings sold, she believes in communication and in old-fashioned ideals like listening carefully, and being responsive to her client's wants, needs, questions, and concerns. She gets the same pleasure and satisfaction from helping people make their dreams come true that she did when she first started.
Rain has an old world set of values and will go the extra mile to give her clients good and competent service. She realizes that buying and selling real estate is a major event in your life and that you deserve to have someone that will work hard to protect your interests and get things done. Working with her, you can expect honesty with the highest standard of integrity! Rain believes that her success is due to You the client. Whether selling a home or buying one you will know what is happening every step of the way.
 In her opinion, buying a house should be fun and selling a house should be a time of looking forward to life's next adventure. Call Rain Silverhawk at 208-610-0011 or email at rain@lakeandhomes.com
Sold
Listings
Priest River, ID
beds
baths
Moyie Springs, ID
beds
baths
Priest River, ID
beds
baths
"We were extremely lucky when we found Rain Silverhawk and asked her to list out home. I had tried to sell my home through other agents for almost 2 years. She sold my home in 4 days! We then used her to buy our next home. Rain made the whole process go smooth and easy and was on top of the details the entire way. She was extremely pleasant and easy going and a joy to work with on one hand but tenacious and hardworking enough to move heaven and earth to get us into our new home. You couldn't pick a better agent for either selling or buying a new home in North Idaho. THANK YOU RAIN!!!!"
  -Steve Anderson, Client
"Rain Silverhawk helped us find our dream place in Idaho, a 4+ acre home in Bonners Ferry that we kept for 9 years until it was time for us to move on to new pastures. After we had problems finding a realtor who could sell it for the price we felt it was worth, Rain stepped in and landed an offer in less than two weeks. She is by far, the best realtor we have dealt with (this was not our first ownership) and she is an expert in Sandpoint and Bonners Ferry real estate, and all geographic points between. We are truly grateful we had the opportunity to work with Rain Silverhawk!"
  -Jan Lee, Client
"Rain is hands down the most sincere, hardest working and intuitive realtor that we have ever had the pleasure of working with. While most realtors stop short at listing your property on the mls, Rain gets it out there for people to see in ways that most never think of. She is ALWAYS working for you and thinking of ways to get the job done right."
  -Barbara Nunke, Client
"Rain Silverhawk has done an amazing job for us on several real estate transactions. She is familiar with the area and local market, having decades of experience in real estate here in North Idaho. She helped us negotiate all the intricacies that come with buying and selling your home. Her professional relationships and familiarity with not only the process, but the other people needed in the process are invaluable. Rain willingly answered countless questions, and most importantly could be counted on for a straight answer. She won't just tell you what you would like to hear, but presents both pros and cons, with professional suggestions for dealing with sticky issues. She also answered countless anxious messages and panicked phone calls with grace and a great sense of humor. Based on our experiences, we highly recommend Rain Silverhawk for any real estate services needed. I know she will always be our first call."
  -Gallette, Client
Sandpoint Realty LLC
1205 Hwy 2
Sandpoint, ID
83864