When you partner with Rain Silverhawk, a Keller Williams agent, or offer on one of our listings, you're eligible to take advantage of this program.
Keller Mortgage does not charge an origination fee, underwriter fee, processor fee, transaction fees, rate lock fee, etc! And for loans greater than $150,000 they also give a $1,000 credit back at closing, which will cover the cost of your Appraisal and Inspection. On top of all that, Keller Mortgage offers very competitive rates and orders the appraisal the first day. If you don't close, you don't pay for the appraisal.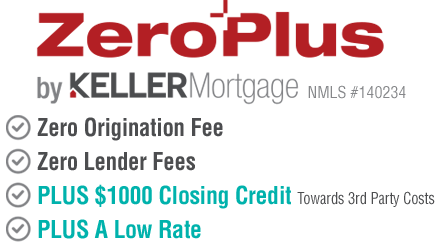 What loans are offered?
Primary, Vacation, and Investment Properties (1-4 units residential).
Purchase and Refinances (for KW Agents and KW Transactions).
Keller Mortgage can provide:
Conventional Fannie Mae and Freddie Mac – min. 3% down
JUMBO (up to $3 million)
FHA – min. 3.5% down
VA - $0 down
USDA - $0 down